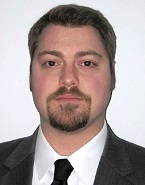 T: (845) 876-3024
michael@marvinkemp.com
Professional Experience: 
Michael became interested in pursuing a legal career after completing a course in Copyright Law as an undergraduate at Northeastern University. After a couple of years working in the music and video game industries in Los Angeles, he returned to New York and attended the University at Buffalo School of Law. Michael graduated with a concentration in intellectual property but since that time, his area of practice
has shifted to real property.
Michael has been an associate at the firm since 2017. Before joining the firm, he started his legal career in nearby Kingston, New York. Primarily focused on real estate law, Michael strives to make every transaction swift and efficient.
Education:
2004 – B.S. Northeastern University, Boston, MA
2010 – J.D., University at Buffalo Law School (SUNY), Buffalo, NY