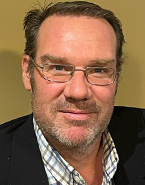 T: (845) 876-3024
justin@marvinkemp.com
Professional Experience: 
Justin L. Cole has been practicing real estate law in the Hudson Valley for the past 20 years. Prior to merging with Marvin Kemp, PLLC, Justin was the managing member of Justin L. Cole, PLLC where he focused on counseling clients on the purchase and sale of residential and commercial real estate and related legal matters.
Justin started his legal career as an associate at the law firm of Van DeWater & Van DeWater, LLP in Poughkeepsie, NY practicing in the areas of secured and unsecured lending, real estate, business transactions, and real property tax. Prior to law school, he was an investment banking analyst at Donaldson, Lufkin & Jenrette in New York, NY advising public and private companies on debt and equity financing alternatives, mergers and acquisitions, and related corporate business transactions.
Justin is currently the President of Rhinebeck Crew, Inc., Parish Coordinator for Good Shepherd/St. Christopher CYO Basketball, and serves on the advisory committees to the Winnakee Land Trust and CultureConnect. He was previously a trustee for the Anderson Center for Autism.
Justin is admitted to practice in the United States District Court for the Southern, Eastern, and Northern Districts of New York. He lives in the village of Rhinebeck, NY with his wife Carol and their children: Ace, Lyal, Jones, and Mae. He enjoys coaching youth sports in his free time and walking his dog, Happy.
Education:
1997 – B.S. from Boston College's Carroll School of Management
2003 – J.D. from Suffolk University Law School