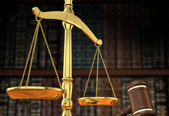 Marvin Kemp & Cole PLLC has a well-earned reputation in the Hudson Valley for providing exceptional legal services in a broad range of practice areas. Marvin Kemp & Cole PLLC offers detail and sophistication that clients associate with prominent New York City-based firms.
Service of the client's interests is Marvin Kemp & Cole's first priority. Everyone at the firm is geared towards understanding the client's needs and goals, communicating effectively with the client, and working hard to achieve the desired result for the best possible value.
We educate our clients so they can make informed decisions, which sometimes means not just telling the client what he or she wants to hear. We see that happening all too often, usually leading to disappointment. We will explain the good and the bad as well as the risks and the rewards. If a matter is outside our areas of expertise, we won't hesitate to tell you and refer you elsewhere. We understand that our success is tied to your success.